Exceptional quality horse care and stable management are the top priorities at Pink Coat. Large, deep bedded stalls with attached 90′ crusher rock paddocks provided to the boarders. An additional 10′ overhang provides the horses with dry, safe, and comfortable living areas. Large seasonal turnout pastures are also available to the horses for private or group turnout! The horses are fed three times a day, all feedings are overseen by Jen or Petra. Feeders are mature and responsible. Horses are fed free choice haylage as well as local and alfalfa hay, we believe horses should never be out of hay! Grain is provided AM and PM after the horses have been fed their hay.
Full Board $1050
Full Board – owner supplies desired grain and supplements $950
Full Board and Full Training $1700
Semi-full $750
Semi-full Board and Full Training $1375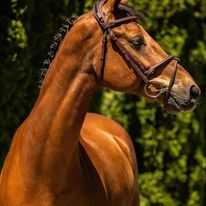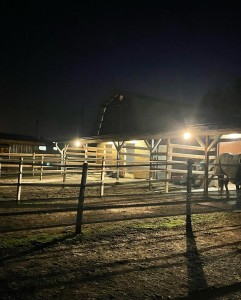 All boarders are required to take at least one lesson a week. Jen is an Equestrian Canada Competition Coach Specialist, as well as a German FN IV. Lesson and training programs are tailored to you and your horse's needs. Jen specializes in hunter, jumper, and equitation horses. However, Jen has experience up to small tour dressage in Europe, and has vast knowledge of both disciplines!
Private Lessons $75
Group Lessons $50
*All prices are subject to GST